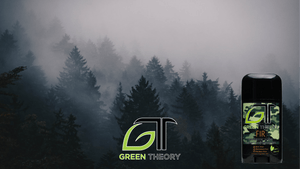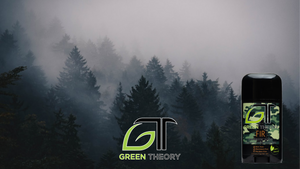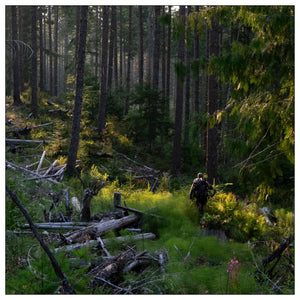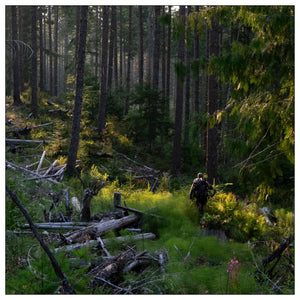 SCENT CONTROL DESIGNED FOR MORE SUCCESS IN THE FIELD.
Welcome to the industry's first ever all natural probiotic hunting deodorant. Green Theory hunting scents are handcrafted, small batch scents made in the West for all hunters. Our tree scents are designed as plug and play solutions that blend you into your surroundings naturally to drive to more success.
Why a hunting deodorant? Good question. Did you know that deer can divide scents up into different sources from a mile away or that they have over 70 MILLION more scent receptors than a dog? You simply arent going to walk into the woods smelling like "fresh breeze" and expect to not get busted.
FIELD TESTED. HUNTER APPROVED.
↣ ALUMINUM FREE - Aluminum in hunting "antiperspirants" mimics estrogen in the body leading to fatigue, erectile dysfunction and gynecomastia or, "bitch tits" in men. It's also been linked to alzheimers.
↣ ODOR KILLING PROBIOTICS - Some bacteria in your underarms feeds on your sweat which produces body odor. We add 10 strains of good bacteria setting up a competition for living space, eradicating bad bacteria, giving you longer lasting and more effective odor protection.
↣ FIT FOR ANY SITUATION -  4 tree scents plus an unscented version, Stealth Mode to get you into any scenario undected.
↣ HEALTHIER YOU - Bentonite clay reverses it's electrical charge when it contacts moisture, attracting toxins and pulling them out of the body.
↣ 100% SATISFACTION GUARANTEE - Dont absolutely love it? Shoot us an email and get your money back.